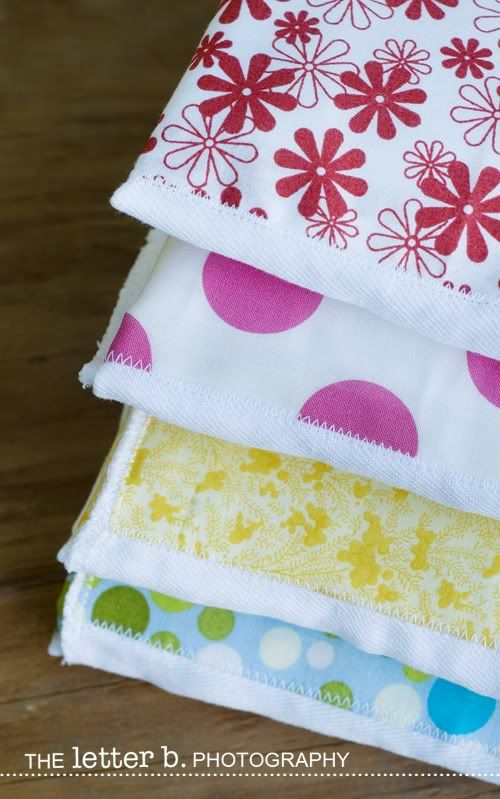 While pursuing all things baby at our local mega-baby store, I spied these amazingly cute burp cloths………..and then I spied their amazingly inflated price tag.
My thrifty nature rebelled against such ridiculous expense and so, upon closer inspection, I determined that these could be easily crafted by even a super novice seamstress such as myself.
And I mean novice.
So, what you need is:
1.) 1 pack of prefold cloth diapers. You could use the 3 ply but I decided to go the super absorbency route and grabbed the 6 ply.
2.) Random pieces of medium sized scrap material you have lying around
3.) Coordinating thread color or just plain ol' white
4.) Sewing machine with a standard zigzag stitch
5.) Iron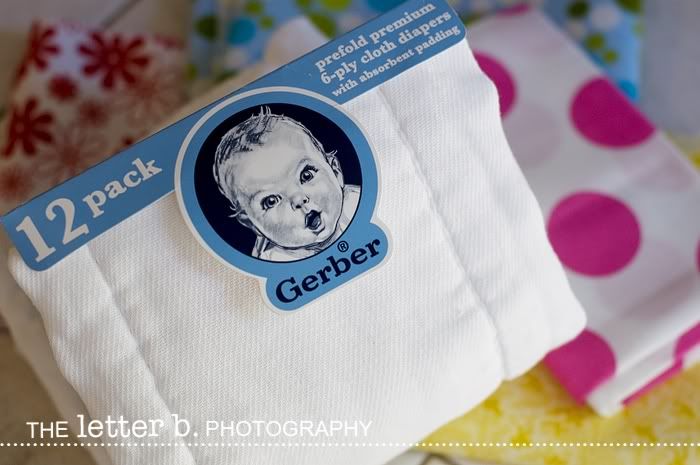 I start out by flipping the wrong side of the fabric up and ironing. This will make the following steps much easier and "cleaner".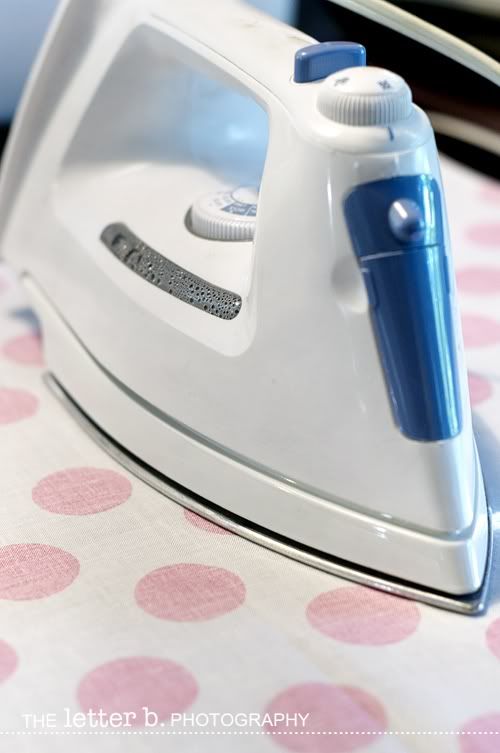 Measure the middle section of the cloth diaper and then pad each side by an additional inch. Mine measured 7″ x 20.5″.

Trace your measurements out on the back of the fabric and cut.

Fold and iron an inch seam all the way around the fabric. Then fit the correct-side-up fabric over the middle section of the diaper and line up with the existing seam.

Pin the edges down to hold everything in place for sewing.

It's now time to sew, sew, sew!
I start on one of the shortest edges and then sew all the way around the fabric – essentially tracing a large rectangle.

You'll finish back where you started.

The zigzag stitch should overlap the edge of your fabric onto the cloth diaper.

And you're done!

Now make a few more (or 12 in my case) and go celebrate with a victory Diet Coke while dreaming of the babies that will someday soon be puking all over you and your designer burp cloths.